Below you will find reviews of netbook bags from available from Ultimate-Netbook.  If you are looking for a netbook bag and unsure what bag is right for you, please read the external third party reviews of our netbook bags below.  Ultimate-Netbook send out products for external 3rd party unbiased reviews, if you wish to review one of our netbook bags please contact us.


Monday, 01 March 2010 12:01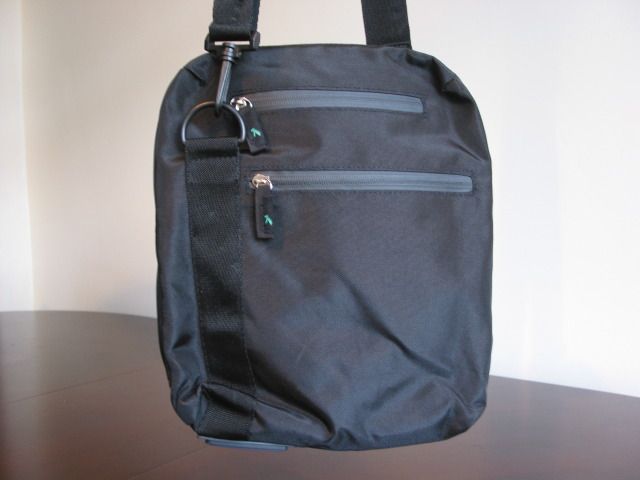 We have reviewed a fair number of netbook sleeves, cases and bags here at NbC, but now we have something that sits slightly differently to everything seen so far. The waterproof UltimateAddons netbook sling bag is designed to fit netbooks ranging from 8.9 to 10.2-inches. It doesn't feel much bigger than a case but offers enough room to carry accessories and comes with shoulder and handle straps to be used outdoors.
Monday, 14 September 2009 12:18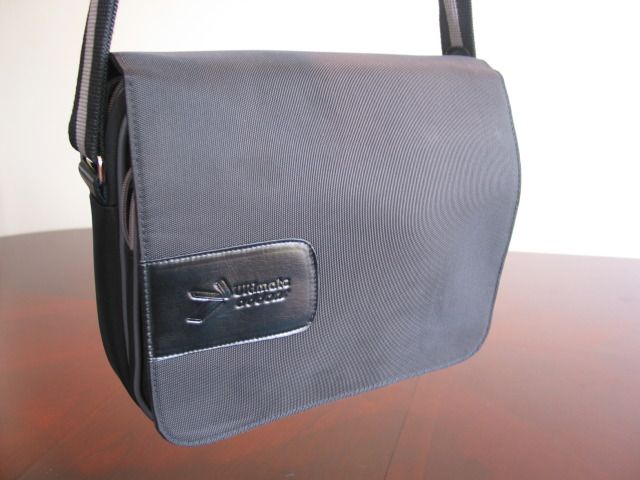 We've already looked at a few netbook cases here at Netbook Choice, but we were given the opportunity to review our first netbook shoulder bag thanks to the guys at Ultimate-Netbook. They sent over the UltimateAddons netbook messenger bag that should fit netbooks with display sizes ranging from 8.9-inches to 10.2-inches. Ultimate-Netbook is a specialist retailer of netbook accessories, including bags and cases.
Friday, 17 July 2009 14:54
Taking your Toshiba NB100 on the move? This offering from Ultimateaddons is not simply another netbook case, it's truly a multi purpose travel bag. The clever design features a main compartment for your netbook itself, as well as two detachable front bags (Waist/Bum Bag & Neck Bag) for any chargers, mice, external drives and the like.
Made from tough nylon, it will not only help to keep your gear safe and secure, it also looks great too!
At less than £20, you would be hard pressed to find a more versatile bag for the price.
For more information http://www.netbookcases.co.uk/
Friday, 17 July 2009 14:50
For those wishing to carry not only their netbook, but also a range of accessories and peripherals, the Messenger bag from Ultimateaddons could offer the perfect solution. Newly available in black, the bag certainly looks great on the outside, with the 1000D Nylon and finished seems giving it a real feel of quality.

Inside, the main pocket is extremely well cusioned and will hold most netbooks from 8.9″ to 10.2″, with a velcro strap ensuring that your precious cargo is kept securely in place. The stand out feature of the bag however, is the simply the number of smaller pockets for storing those all important accessories, such as chargers and external drives – it even has slots for your cards and pens!

With a an adjustable and cushioned shoulder strap, this really is a great bag for transporting your gear in style.

More information http://www.netbookcases.co.uk/
Wednesday, 15 July 2009 13:04
Trendy e comoda la borsa a tracolla di tipo "postina" proposta da Ultimate Netbook per tutti i mini-PC con formato di 10 pollici o inferiore.

Solitamente i netbook sono corredati da una custodia o skin in neoprene o in tessuto che serve a preservarli dalla polvere e da eventuali urti ed abrasioni, ma non consente di trasportarli agevolmente perché sprovvista di tracolla o maniglia. Si tratta, quindi, unicamente di una guaina in cui inserire il portatile prima di riporlo in borsa o in zaino.
Wednesday, 15 July 2009 12:49
Like women with shoes, geeks can never have too many gadget bags.
Over the last few days I've been testing out the Ultimateaddons netbook bag from Ultimate Netbook. Its a 700gm bag with a split, padded central area and additional front and rear pockets.
Wednesday, 15 July 2009 12:22
Ultimate Addons' carrying bag - the best way to carry your netbook [review]
We see a lot of carrying bags around. Some are way too bulky and some just don't fit the bill. The new netbook carrying bag from Ultimate Netbook is the perfect way to carry your netbook. This netbook bag perfectly fits the most of the netbooks with 8.9-inch or 10-inch screens.
Wednesday, 15 July 2009 12:22
It's been 15 years since I first started work in IT Support and over this period almost every role I've taken has included some out of hours support with a laptop, and bag provided. Believe me when I say that some of the bags, no, make that most of the bags I've had have been rubbish (and a few of the laptops too actually). So when Craig at Ultimate Netbooks sent along his latest laptop bag, this one for the Advent 4211 (MSI Wind), I wasn't expecting much.